Premium Listings
New Listings:
Gibraltar Van Lines - Montclair, NJ

Translogistix LLC

Jessup Logistics - Mooresville, Indiana
Truck Load - LTL - Expedited - Supply Chain - Warehousing

Logistics/Brokers/3PL


Products/Services


Private Fleets


Moving Companies


Intermodal Transport


Auto Transport


Load Resources


Drivers Wanted


Owner/Operators Wanted
Place your ad on thousands of sites with BidVertiser.
Get $20 in FREE clicks.
Advertisement

Driver Job Recruitment
and Employment Agencies


Warehousing/Distribution


Internat'l (Import/Export)


Associations


Financial Services


Hotels


Legal Services

Manufacturers

News/Forums/Blogs

Schools

Software

State DOT Links

Truck Sales and Leasing

Truckstops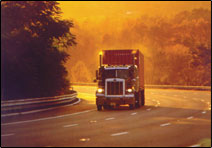 Private Fleet
Website Directory
If you have a related web site you would like published, submit your site.
Tanner Industries, Inc - Southampton, Pennsylvania
Target Stores - Indianapolis, Indiana
TCI Tire Centers LLC - Duncan, South Carolina
Texas Industries - Dallas, Texas
Texas Instruments, Inc - Dallas, Texas
Thoms Proestler Company - Rock Island, Illinois
Time Transportation & Leasing - Augusta, Georgia
Time Warner Cable Co - New York, New York
Timken Company - Canton, Ohio
Tompkins Industries - Dayton, Ohio
Tom's Foods, Inc - Columbus, Georgia
Townsend Tree Service - Parker City, Indiana
Townsends, Inc - Georgetown, Delaware
Toyota Logistics Services Inc - Torrance, California
Toys 'R' Us - Paramus, New Jersey
Tree of Life, Inc - St. Augustine, Florida
Tri-City Electrical Contractors - Altamonte Springs, Florida
Trinity Aggregate Distribution - Beaumont, Texas
Trinity Industries - Dallas, Texas
Truly Nolen of America - Tucson, Arizona
TruServ Corporation - Harvard, Illinois
Turner Industries Group - Sulphur, Louisiana
T.W. Garner Food Company - Winston Salem, North Carolina
Tyson Foods, Inc - Springdale, Arizona
More Private Fleet Web Sites: (Alphabetical by Company Name)
# A B C D E F G H I J K L M N O P Q R S T U V W X Y Z